Prior to Queen Elizabeth II's passing in September, Prince Harry and Meghan Markle allegedly turned down two invitations to visit.
The assertion was made by Katie Nicholl, royal correspondent for Vanity Fair, in her most recent book, "The New Royals: Queen Elizabeths Legacy and the Future of the Crown." . She describes the Duke and Duchess of Sussex's departure from the British royal family, as well as the long-lasting effects it had on all parties.
Nicholl claimed that the pair received their initial invitation to spend a long weekend at the queen's favored Balmoral estate in Scotland in the summer of 2019. However, the pair apparently started to distance themselves months before they made their departure public.
According to Nicholl, the queen frequently hosted a sizable gathering for her great-grandchildren and grandchildren. "She always looked forward to the weekend. The Sussexes stayed home on this particular occasion. It wouldn't have suited their story at that moment, I was told. The main theme of the story was "we against them." There was a feeling of isolation. Maybe playing happy families and showing up wouldn't have fit into that story."
There was "a lot of anger and hurt on both sides," the author claims, when Prince William "struggled" with Prince Harry's departure.
Nicholl claimed in her book that the Sussexes' plan to travel with their son Archie to Ibiza and the South of France "raised eyebrows." Reports at the time suggested that the vacation fell on August 4, Markle's birthday.
Former American actress Markle was reportedly getting angry at one time about the palaces' alleged lack of support. The pair was "exhausted by the public scrutiny, a racism they felt was both overt and covert, and the basic urge as parents to protect their young son," according to Nicholl. The British way of life had become "unbearable."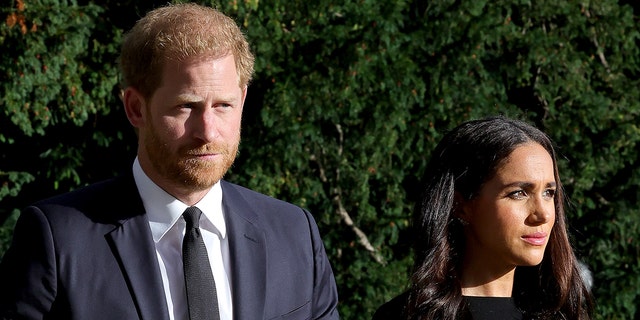 According to a palace insider, the couple was upset by the incident and grew increasingly concerned about Meghan's online harassment, which increased significantly as she went from being a royal girlfriend to the new duchess. "Her work ethic, manner, and sense of self-worth generated a regular stream of unfavorable press. They initially identified with her treatment of the palace employees. They would soon—and much more concerningly—deal with her interactions with the Duchess of Cambridge, her sister-in-law."
She added, referring to Kate Middleton, "It should be emphasized that Catherine also had to undergo unfavorable and insulting press coverage during her stay as a royal girlfriend and fiance, notably concerning her middle-class upbringing and her mother's previous profession as a flight attendant."