Leo Terrell, a Fox News contributor, joined "America's Newsroom" to talk about Soros' comments on the crime wave and a former prosecutor from Illinois who resigned and accused Kim Foxx of being worried about "political narratives" despite rising violence.
NEW Fox News articles can now be heard on audio! Note from the editor: The following article first published in City Journal. .
This week, George Soros defended his financial support for "reform prosecutors" in the Wall Street Journal. "Americans sorely need a more intelligent discussion about our approach to crime," he declared at the outset. I wholeheartedly concur. That is why I created a book about the ongoing national discussion of crime and justice, which was published last week.
Sadly, Soross' article fell short of providing that insightful dialogue. The philanthropist only provided a brief, largely data-free compilation of adages such as "If people trust the justice system, it will function" and imprecise observations.
Black Americans are five times more likely to be sent to jail than White Americans, according to a fact that Soros emphasizes. Without further explanation, he claims that this is "an injustice that weakens our democracy." Such a claim aims to convince the reader that these incarcerations are primarily (if not entirely) unjustified and primarily the result of racial prejudice.
What else might it be, then? How about different rates of criminal activity? According to a research done between 1980 and 2008 by the Bureau of Justice Statistics, Black people commit homicide offenses at a rate that is "nearly eight times higher than the rate for white people."
Presenting an imbalance without addressing potential causes is not a responsible method to claim that "injustice" is taking place. That's a serious accusation, and as we've seen over the past several years, many people who agree with it will advocate for significant policy changes wrapped in flowery language like "reimagining public safety," often with success.
I wish Soros was as engaged in even more glaring, enduring disparities, namely those involving violent victimization.
The disparities that Soros cites as blatant proof of unfairness significantly disappear when relevant circumstances are taken into account, undermining his argument. According to a 2014 National Academies of Sciences report on incarceration: "Disparities in sentencing guidelines or rates of incarceration are not primarily brought on by racial prejudice and discrimination. Black defendants receive slightly more severe sentences on average than white defendants, but not significantly more harsh sentences, when statistical controls are used to account for offense characteristics, prior criminal records, and personal traits."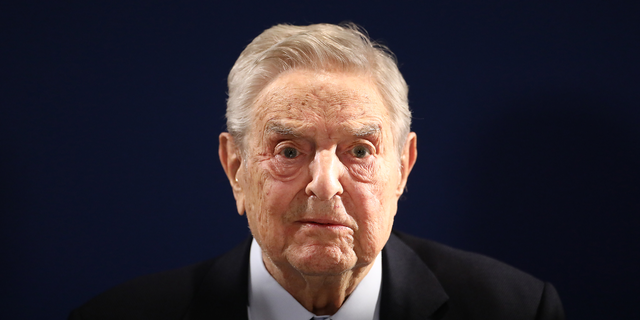 George Soros, a multibillionaire activist and philanthropist (Simon Dawson/Bloomberg via Getty Images/File)
I wish Soros was as engaged in even more glaring, enduring disparities, namely those involving violent victimization. We frequently refer to crime on a national, state, or local level. Although crime has an overall negative impact on society, certain areas are more severely affected than others.
The share of White homicide victims actually decreased by 2.4 percentage points compared to 2019 while the share of Black and Hispanic victims grew by 2.2 percentage points in 2020, a year in which homicides climbed by almost 30% across the U.S. That year, there were roughly ten times as many Black victims of homicide as White victims.
At least 95% of gunshot victims in my hometown of New York are either Black or Hispanic every year, at least as far back as 2008. Neither Blacks nor Hispanics make up almost 95% of the city's population. According to research conducted by the University of Chicago Crime Lab, slightly under 80% of homicide victims in that city were Black. Almost 20% of gun crime suspects in 2015 and 2016 had at least 20 prior arrests, according to the study.
A movement led by Soros and his backers is centered on the idea that criminal offenders in big cities like New York and Chicago are treated unfairly and routinely given "second chances." This claim is also refuted by the fact that those released from state prisons and followed by the Bureau of Justice Statistics had, on average, around ten prior arrests and five prior convictions before their most recent stints, in addition to the data on the extent to which serious violence is committed by repeat offenders.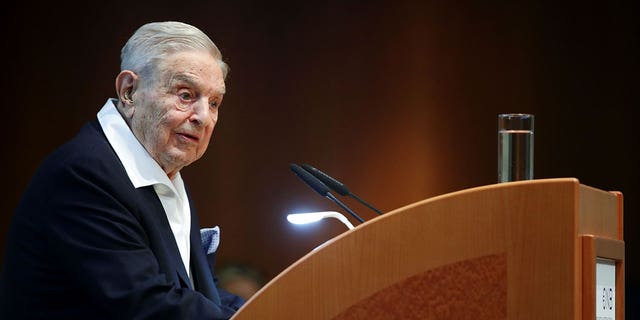 Speaking on June 21, 2019, in Vienna, Austria, at the Schumpeter Award ceremony is George Soros (Lisi Niesner/Reuters/File Photo)
For the victims of serious crimes perpetrated by people who have been given numerous "second chances," Soros provides little in the way of assistance. Maybe he believes there is "no link between the election of reform-minded prosecutors and local crime rates," which would explain why. He uses a single analysis to support that conclusion, yet the authors of that research are unable to "rule out major increases or drops in any given form of crime," as they state in the very report he cites.