Iran's state television said last week that 41 people have died so far in the protests, while human rights organizations believe the actual death toll is significantly higher.
The number of people who have perished during the protests has not been reliably verified by NBC News.
Social media users outside of Iran have shaved their heads in support, and protests have drawn large crowds in major cities across Europe and the United States, including Los Angeles. Last week, the Iranian men's soccer team covered their national team symbol with a black jacket as part of a silent protest before a match in Austria.
According to analysts, these indications of a larger movement might become a strong force that would be challenging for the government to suppress.
Arshin Adib-Moghaddam, a professor of global thought and comparative philosophies at the School of Oriental and African Studies in London, noted that while there have been strikes in the past, this movement is driven by outrage and an extraordinary amount of anger at the Iranian government and its unwillingness to reform.
He noted that there are also social and gender forces at work because Iranian women are obviously leading the protests both inside and outside of the nation.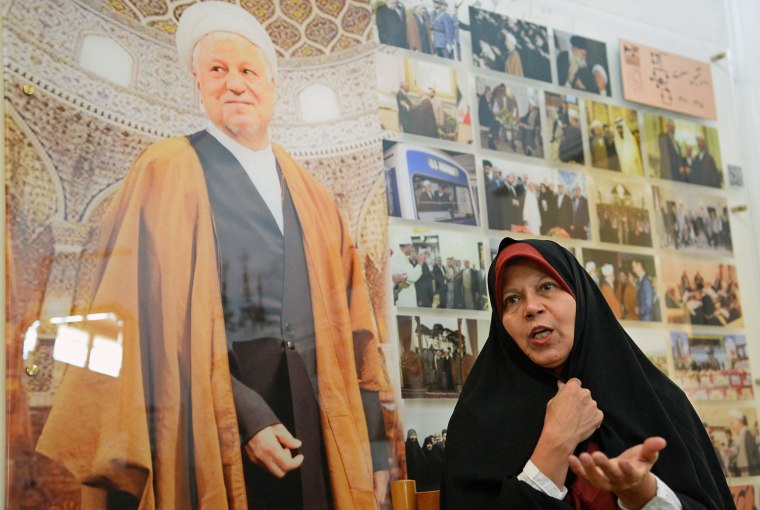 Despite the size and duration of the protests, no obvious structure or leadership has yet to be shown. Apart from Faezeh Rafsanjani, the reformist daughter of former President Akbar Hashemi Rafsanjani, neither major political personalities have been involved.
According to Reuters, she was reportedly detained after taking part in the protests and accused with instigating disturbances, according to Iranian official television on Thursday.
Regarding the arrest, the government has made no remarks.
Contrast this lack of public leadership with the 2009 huge demonstrations, which gave rise to the Green Movement and centered on presidential candidate Mir Hossein Mousavi, who contested the election's outcome.
Mousavi, who has been living in house arrest in Tehran since 2011, released a statement on Saturday endorsing the protesters.
According to Peyman Jafari, a historian at the College of William and Mary in Virginia, any future leadership in Iran is most likely to come from its informal unions. If that occurs, he continued, there will be a sizable force that will be able to effectively cripple the state with strikes.
Workers from nearly every major business went on strike during the 1978 Iranian oil fields strike, which quickly expanded to other areas of the country.
The nationwide strike and months of widespread protests debilitated the nation and eventually contributed to the overthrow of the powerful Shah Mohammad Reza Pahlavi, clearing the path for the Islamic Revolution to occur shortly after.
Although there have been protests in Iran in more recent times, including one after a contentious presidential election in 2009 and another over the expense of living in 2019, experts suggest the current demonstrations may be aided rather than hampered by the lack of a recognized movement.
The state, however, is not unprepared as parliamentarians demonstrated during a Sunday parliamentary session by yelling "thank you, cops."
The issue is that because the government has been so concerned about the influence of these unions and workers, it has detained and persecuted their leaders, according to Jafari.